The tool to find a wide number of documents related to Mediterranean tourism sustainability has been officially launched.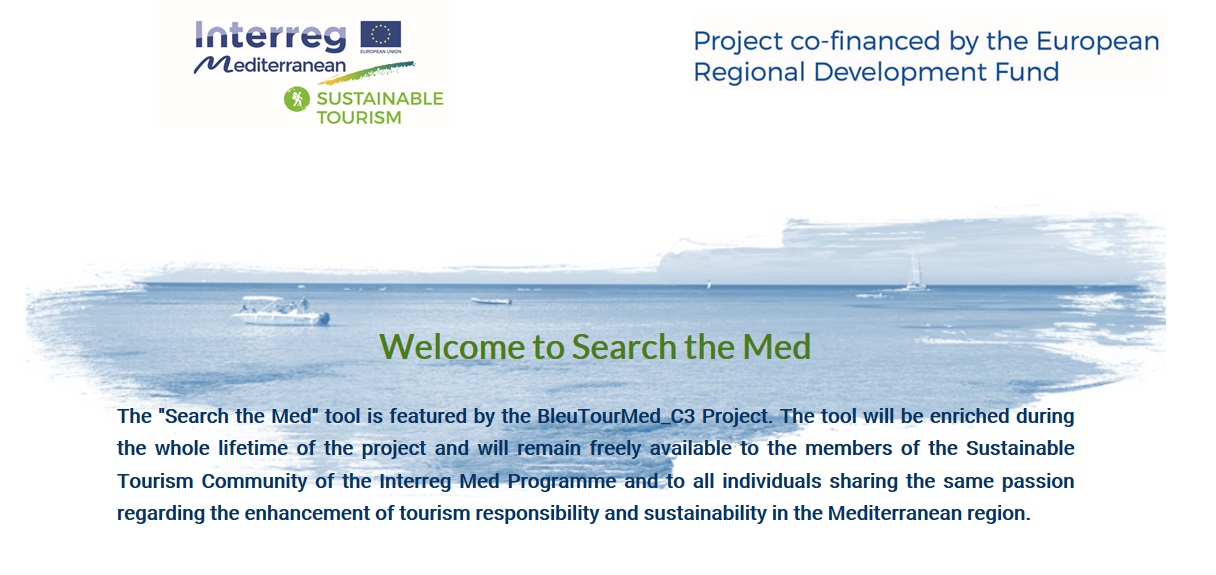 "Search the Med" tool embodies a fully customizable search engine providing access to a wide range of documents related to tourism sustainability issues with particular focus on Mediterranean. It can be considered as a multi-source repository of information regarding the sustainability of tourism and with particular emphasis on the Mediterranean region. Its added value for the Sustainable Tourism Community is twofold:

- It includes a wide range of types of documents dealing with tourism related issues, such as scientific papers, project deliverables and reports, in one single library.

- The codification of the selected documents is based on a document driven approach rather than a project based approach.