The Mursia radio station "Onda regional" spoke about CASTWATER Project during a show.
On Thursday June 15th, our partner F-IEA from Mursia was invited to participate in a radio show called "SPECIAL AFFECTS. #I am a Tourist, European Project on sustainable tourism." of Mursia regional radio station "Onda regional".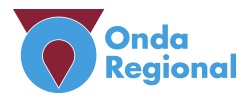 He explained that the main objective of CASTWATER was to improve water management within the tourism industry in the Mediterranean areas, and made a report presenting the feature, aims and outcomes of the CASTWATER Project only.
If you speak Spanish, you can hear the whole show, the interview on CASTWATER may be listened from minute 19.19 on, till the end.
www.orm.es/programas/afectos-especiales-soy-turista-proyecto-europeo-sobre-turismo-sostenible/.
Enjoy!